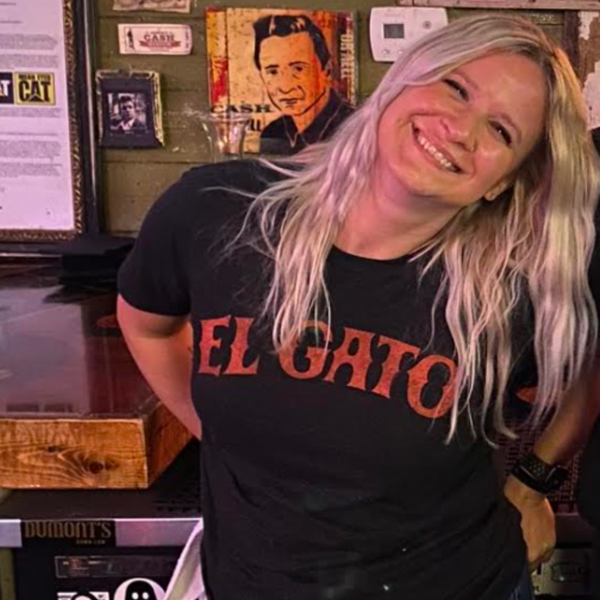 Shelby
Hi, I'm Shelby!
I've been surrounded by great people, great music, and great food my whole life. Growing up in Memphis, I was a little shy, so my mom encouraged me to start working at a restaurant. Little did she know that this "suggestion" would lead me to my career and passion— serving people and finding ways to make people happy!! I kept working in bars and restaurants when I went to college in Nashville, and worked in all kinds of establishments: a pool hall, a barbecue place on lower Broadway, a nightclub on Church, a jazz bar in The Gulch— all places where I got to hone my experience. I moved to Austin in 2009 and found my home in this amazing city. I spend my time outside of work hiking and swimming with my dog, catching shows, and stuffing my face with yummy foods.
I've been really fortunate here in Austin to be given the experience of working on West 6th, the Drag, in the Warehouse District, and iconic music venues all over town.
I love this city so much and I'm so lucky that I get to call the Mean Eyed Cat my home now as well!! I love the music and the people. I can't wait to hear what you love about this place, too! Come in and see me soon!