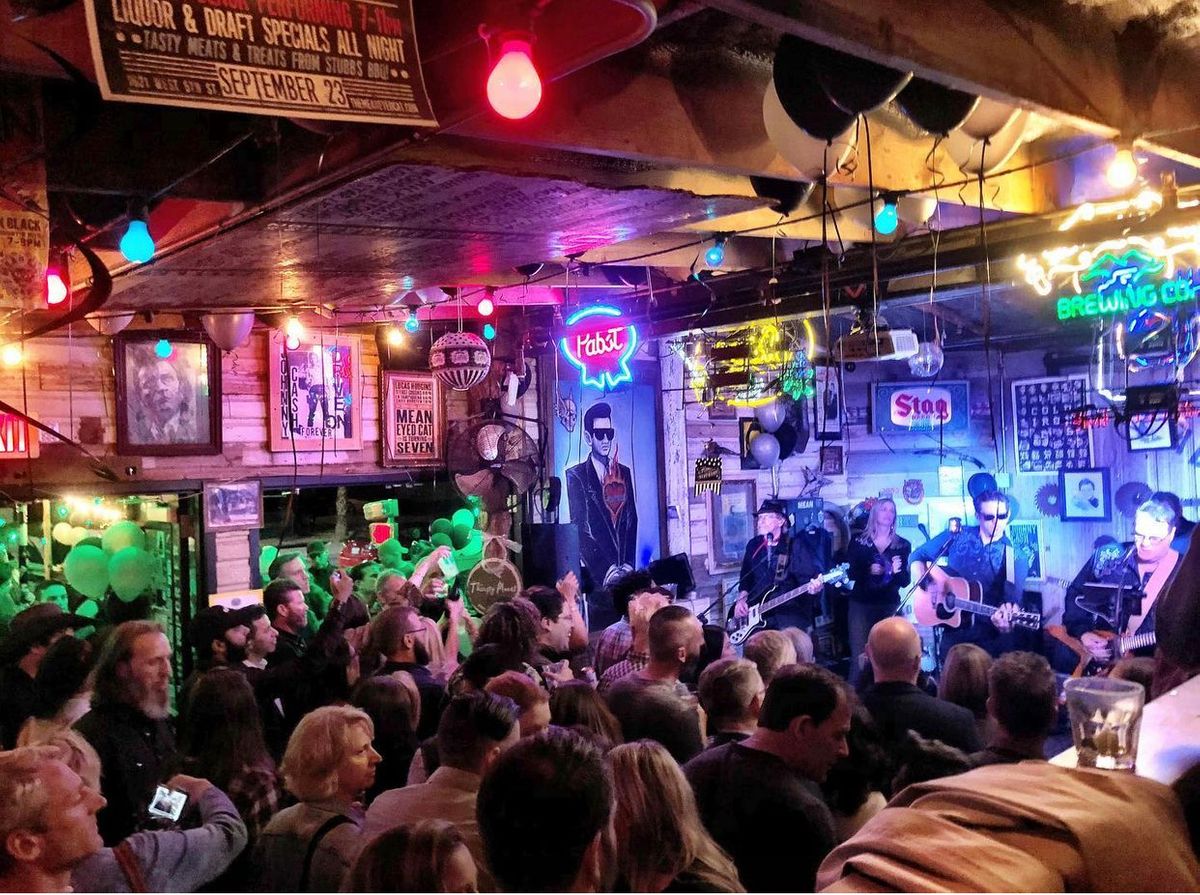 Mean 17 Anniversary Bash
September 17, 2021 11am
Our beloved MEC is turning 17 years old! Come celebrate with us!
Mark your calendar, hire a baby sitter, play hooky from work, find a date, whatever you need to do to make sure you don't miss out!
You know the drill; Band in Black will be performing live on stage playing all our favorite Johnny Cash songs, we will have drink specials and Metcalf BBQ.
Hang out under our 300 year old heritage Oak tree and find old Austin again in our Johnny Cash tribute dive bar! If you've never been, you're missing out on one of the best dive bars in Austin, Texas.